Why Biotechnology?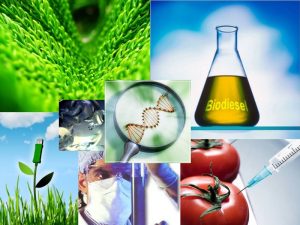 Of the several thousand human diseases, only approximately 500 have a treatment and even fewer have a cure (NIH/NCATS).  However, the rapid discoveries in cellular and molecular biology, advances in chemistry, and innovations in engineering over the past decades provide exciting possibilities for finding life-saving biotechnology solutions. The field of biotechnology continues to demonstrate tremendous growth, especially here in Maryland where there are 500+ biotech companies (Maryland Department of Commerce). In 2018, the BioHealth Capital Region, consisting of Maryland, DC and Virginia, was ranked #4 on the Genetic Engineering & Biotechnology News and the region aims to be #3 by 2023.  For students interested in the sciences, health, and technology, a career in biotechnology is one to explore.
Why UMBC?
UMBC is highly regarded as a university overall, ranking  #9 on the U.S. News & World Report's list of Most Innovative Schools in the country, and has been featured among 242 U.S. institutions in the 2019 Best Global Universities Rankings by U.S. News & World Report.
UMBC's College of Natural and Mathematical Sciences (CNMS) has 39 programs led by a distinguished faculty of nearly fifty members. The college's established academic and research expertise in the biosciences provides a strong foundation for the biotechnology programs within the college on both the undergraduate and graduate level. For more information on all CNMS programs please visit cnms.umbc.edu.
The reputation of UMBC among companies, government agencies and graduate schools is outstanding as well. Ninety percent of UMBC graduates head directly to jobs or graduate school.
UMBC Biotechnology Programs in CNMS
Undergraduate Programs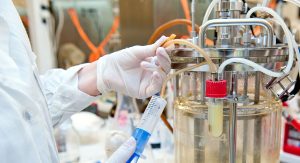 UMBC offers a Bachelor of Science in Translational Life Science Technology (TLST). UMBC's B.S. in TLST is a unique degree designed for students who want to be competitive inthe biotechnology industry. This degree program combines the theory of a traditional life science
degree with hands-on, real-world application of the processes that turn scientific discoveries into
life-saving solutions.
For more information on the TLST program please visit shadygrove.umbc.edu/tlst.
Graduate Programs
UMBC also offers three graduate-level programs options in the area of biotechnology:
Master's in Professional Studies: Biotechnology
Certificate in Professional Studies: Biotechnology Management
Certificate in Professional Studies: Biochemical Regulatory Engineering
For more information about these programs please visit shadygrove.umbc.edu/biotech/.